Who's the Wolf?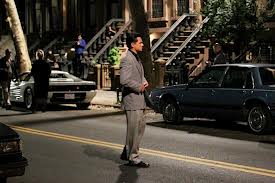 Scorcese's newest hit, 'The Wolf of Wallstreet', has raised many questions whether the content is morally appropriate or not. While we from the CMP support any good story which does not reveal adult content or excessive violence, we would rather pose the question in another direction:
Will Leonardo DiCaprio win his first Oscar playing the stockbroker Jordan Belfort or rather as the frivolous millionaire Jay Gatsby?
Either way,  we firmly believe that this year, he's bound to win.